Heli-Hunting
Marlborough, South Marlborough, Kaikoura and the Clarence all offer opportunities for superb hunting. There is a wide selection of Department of Conservation (DoC) blocks within this stunning and remote landscape which is regarded by keen hunters as the ultimate challenge; providing a memorable experience.Most areas have a good population of red deer, pigs and goats. Throughout the high country, Chamois are wide spread but low in numbers.
South Marlborough area has approximately 435,000 hectares of DoC land.
We can provide a private 2,200 hectare hunting block, including a guide, complete with a luxury lodge which has all the facilities required for the ultimate experience. Further information regarding the lodge is available here.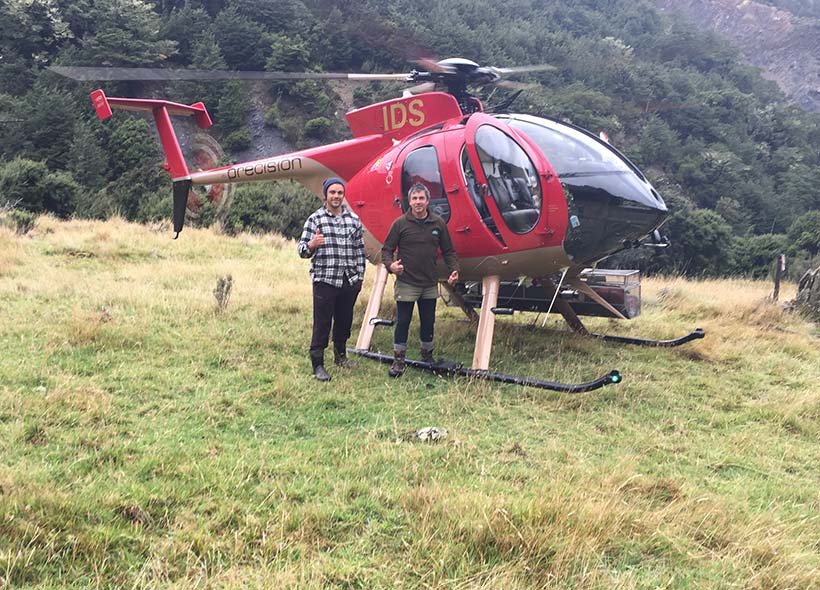 Heli-Fishing
Leaving from Blenheim and flying into the lovely Marlborough Sounds, we take you to fishing spots that offer the best chances of catching a fish on the day. We then get back into the helicopter for a quick trip around the bay and have your fresh catch cooked for you as an option. Lastly, flying back through the Marlborough Sounds seeing some off the beautiful surrounding bays back to Blenheim.
Marlborough is also renowned for the high numbers of Brown & Rainbow Trout that flourish in the region's cool clear waters.
The waters of the region provide a variety of fishing scenarios that will cater for all trout fishing enthusiasts. You may prefer the wide tumbling water of a powerful braided river or the graceful flow of a deep spring creek, or indeed the still waters of a secluded lake. It is all available!
If you like, we can provide you with our own experienced fishing guide. Our recommendations and advice are readily available to ensure you have a successful and a memorable experience.
All anglers require a Fish & Game licence for fresh water sports fishing in New Zealand. Fish & Game regulations permit the use of fly and spin fishing on most waters while the less common method of bait fishing is still permitted on small number of rivers and lakes.
Take the time to enquire and you will discover the array of opportunities that we have right on our doorstep at our Marlborough Base.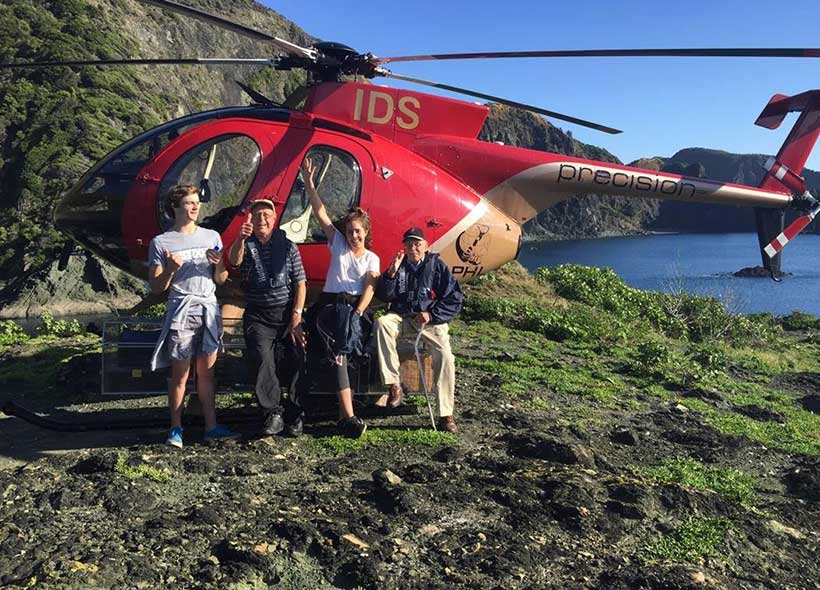 Access the most beautiful and remote parts of the top and eastern coast of New Zealand's South Island.
With our extensive knowledge of the areas and with DoC concessions that allow us air access to the remote spots, we can transport you to hunting sites throughout these areas.
We offer our clients competitive pricing and are always happy to provide a written quotation on request.
At Precision Helicopters NZ Ltd safety is our highest priority. We will provide safe and efficient transportation to your hunting location. For further information on any of your hunting requirements, please contact us and we will be happy to discuss your plans.
Prices
Hunting trips are priced on a case by case basis
Prices quoted will be New Zealand dollars and include GST.
Aircraft
McDonnell Douglas 500 E can carry a maximum of 4 passengers. Weight restriction for this helicopter is 120 kg per passenger or 360 kg including hunters and support equipment.
What you must have …
If hunting on DoC land, a hunting permit is required. We can assist with obtaining permits if required.
If you are taking dogs onto DoC land, again permits are required.
Firearms Licence
We recommend …
Mountain Radios
A Personal Locator Beacon